SMS for Retain - Stripe
For companies using our Stripe integration, we can automatically retrieve your customers' phone numbers if the numbers are stored in the billing details Phone field: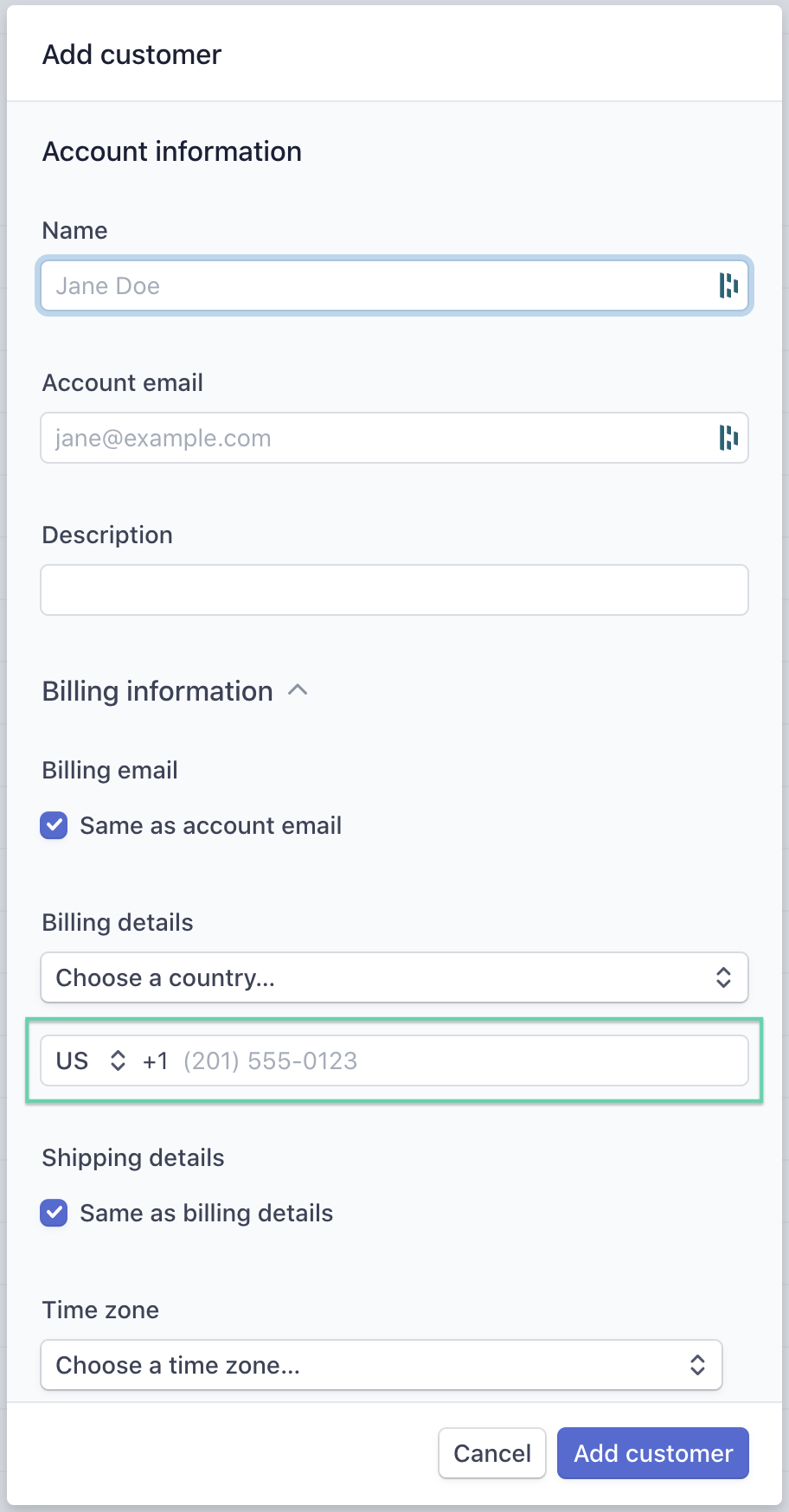 Please format your phone numbers with the country code included.
By default, we will only send text messages within the US. Reach out to support@profitwell.zendesk.com to let us know which additional countries you want us to text - we can do this for you at no additional cost.
---
---